---
Making a big church feel more like a smaller and closer community...
We've taken the time to create opportunities for you to gather in community with people who are just like you! Whether it's the season of life you're in, where you live, or what you love; we want you to feel that you can connect with those around you. No matter who you are, where you come from, or how old you are...there's a place for you here at Carmel UMC!
---
THE DISCIPLESHIP PATHWAY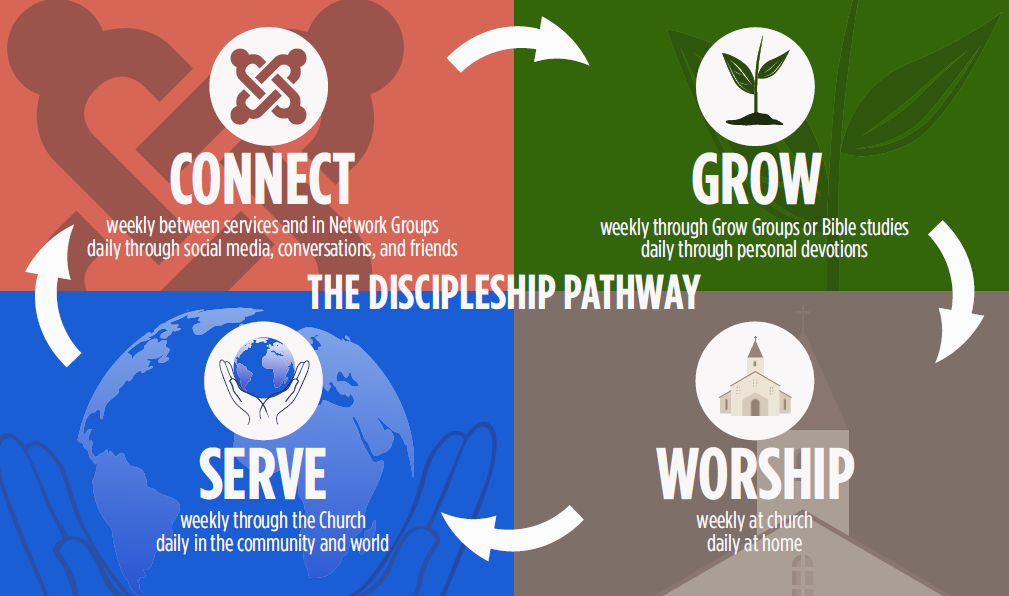 The Discipleship Pathway is an intentionally designed process to help individuals move from one point to another in their journey with Christ. By connecting, growing, serving, and worship; you'll be able to connect with Christ and our community in a new and renewed way.
---
Chris Thornsberry, Minister of Adult Discipleship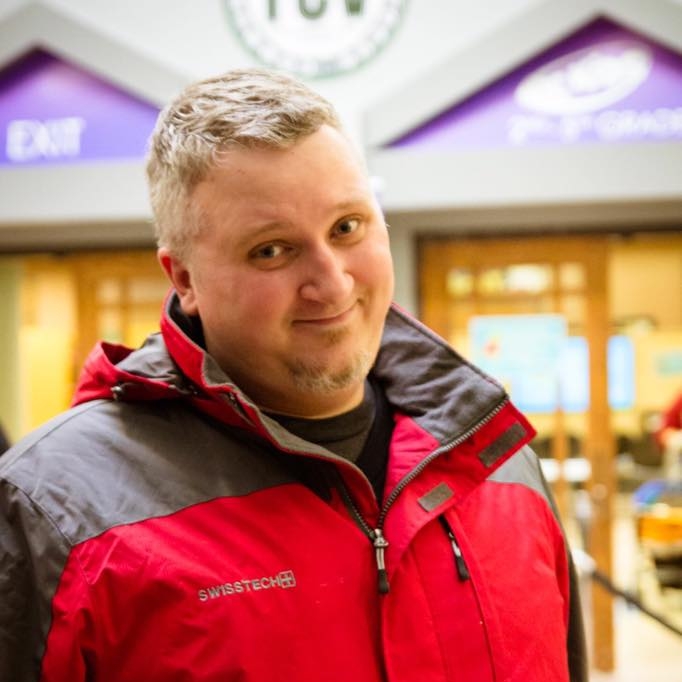 Our Adult Discipleship Ministries is organized and led by Chris Thornsberry, Minister of Adult Discipleship. Chris is originally from Louisville, KY and is married with two children. He attended Campbellsville University in Campbellsville, KY from 1997-2002; where he graduated with a Bachelors Degree in Christian Education. He is currently on track to become an ordained Deacon in the United Methodist Church and hopes to attend United Theological Seminary in the spring of 2019. He loves the University of Louisville Cardinals, the Cleveland Indians, Pacers, and Colts. He also loves all things pop culture, especially from the 1980's.
---
Discipleship Team
Our D-Team is made up of men and women who feel called to serve God in leading our congregation through the Discipleship Pathway in various ways. Currently our D-Team consists of...
Sandy Phillips, Curriculum & Resource Center
Ron Williams, Congregational Connection
Lindsey Conn, Grow Group Liason