---
At CUMC Men, we believe in developing leaders and creating environments that help men become fully alive by...
Establishing our trust, faith, and lives in Jesus Christ alone.
Being fully known by a few.
Engaging in the calling that Christ has placed on our lives.
If you're interested in joining one of our groups, feel free to contact Chris Thornsberry, Minister of Adult Discipleship, at .
---
Men's Groups
---
Monday Morning Guys
This grow group is for men of all ages. We meet at 9 a.m. in the Library/Conference room at CUMC the first, third, and fifth Monday's each month. All men are welcome to join us as we walk through the books of the Bible together, taking each chapter at a time.
IronMen Bible Study
Ironmen focus on studying the Bible together through book and DVD studies. We take time each meeting to pray and hold one another accountable. This group meets every Friday from 7:30 a.m. - 9:00 a.m. in the Library/Conference Room at CUMC. All men are welcome to join us!
Dad's Grow Group
Our Dad's group is fairly new, but that hasn't stopped us from taking time to get to know each other through fellowship, prayer, and talking about real life issues that we struggle with as guys and parents. We meet the 2nd and 4th Tuesday's each month, starting in October in room 124. All Dad's are welcome to join us!
---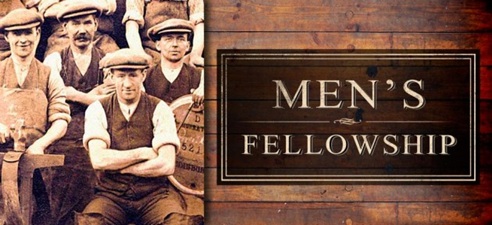 Join us the first Wednesday of every month from 7 p.m. to 9 p.m. at Wolfie's in Carmel for fellowship, fun, and good food!!! This time is meant to catch up with friends, make new friends, and get some good laughs in!